Najnowszy trend: Tropikalna tapeta
2021-06-18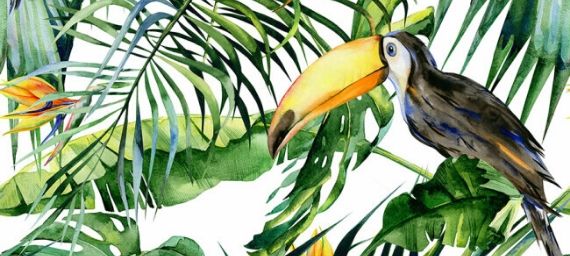 Jeśli kiedykolwiek odwiedziłeś Graceland, pomysł pokoju z motywem dżungli może wydawać się ekstrawagancki, dużo drewna i zielone dywany na suficie. Jeśli masz wątpliwości, musisz naprawdę wyruszyć w podróż do Memphis, aby zobaczyć ukochany dom Elvisa. Ale odsuń na bok ten obraz - wzory dżungli i roślin tropikalnych dominują teraz w wielu stylowych pokojach w nowoczesnych domach. Eleganckie, przyjemne i z mocnym akcentem, te tapety mogą świetnie wyglądać, niezależnie od wielkości pokoju lub stylu domu.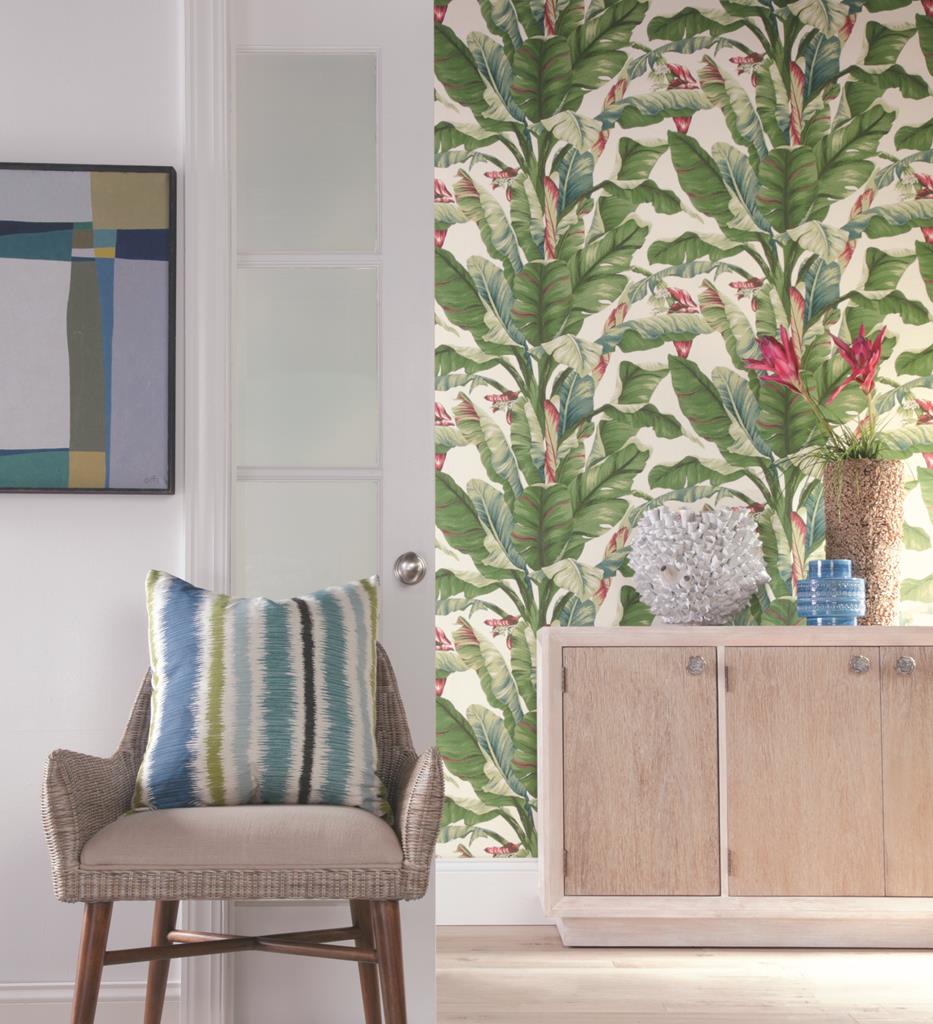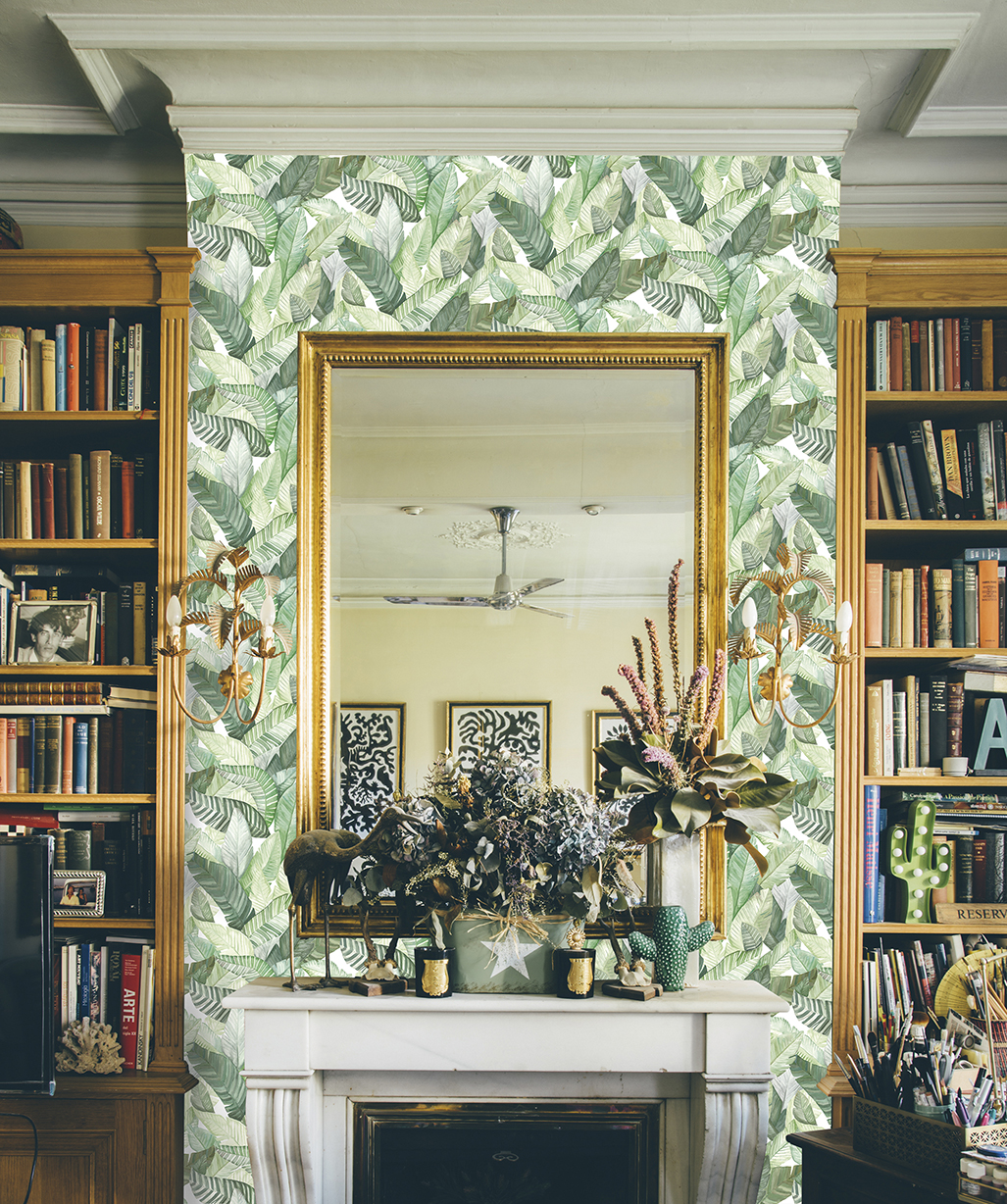 Zrób silne pierwsze wrażenie. Tropikalny wzór na ścianach w przedpokoju to wspaniały sposób na powitanie gości. W połączeniu z nowoczesnymi meblami z metalu czy klasycznymi z drewna i wysokimi białymi listwami przypodłogowymi.
Stwórz akcent dżungli w salonie.
Jest to chyba najbardziej popularny sposób na wykorzystanie tropikalnej tapety. Zaprojektowane przez Don Loper w 1942 roku dla hotelu Beverly Hills, wspaniałe liście bananowca stały się trwałym symbolem Hollywood. Tutaj używane jako tło (do sofy, z lustrem gwiaździstym pośrodku), (duże liście olśniewają, ale nie przytłaczają).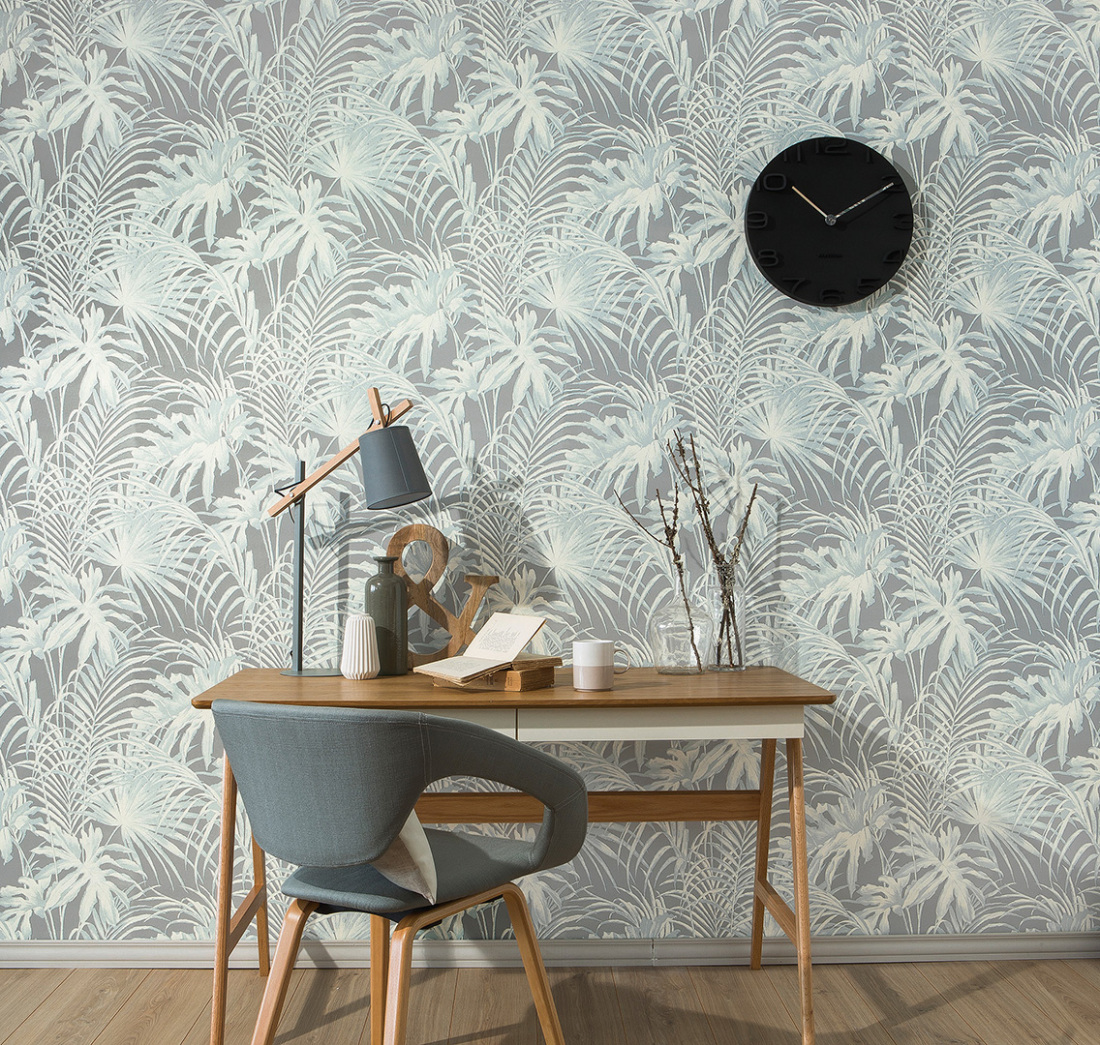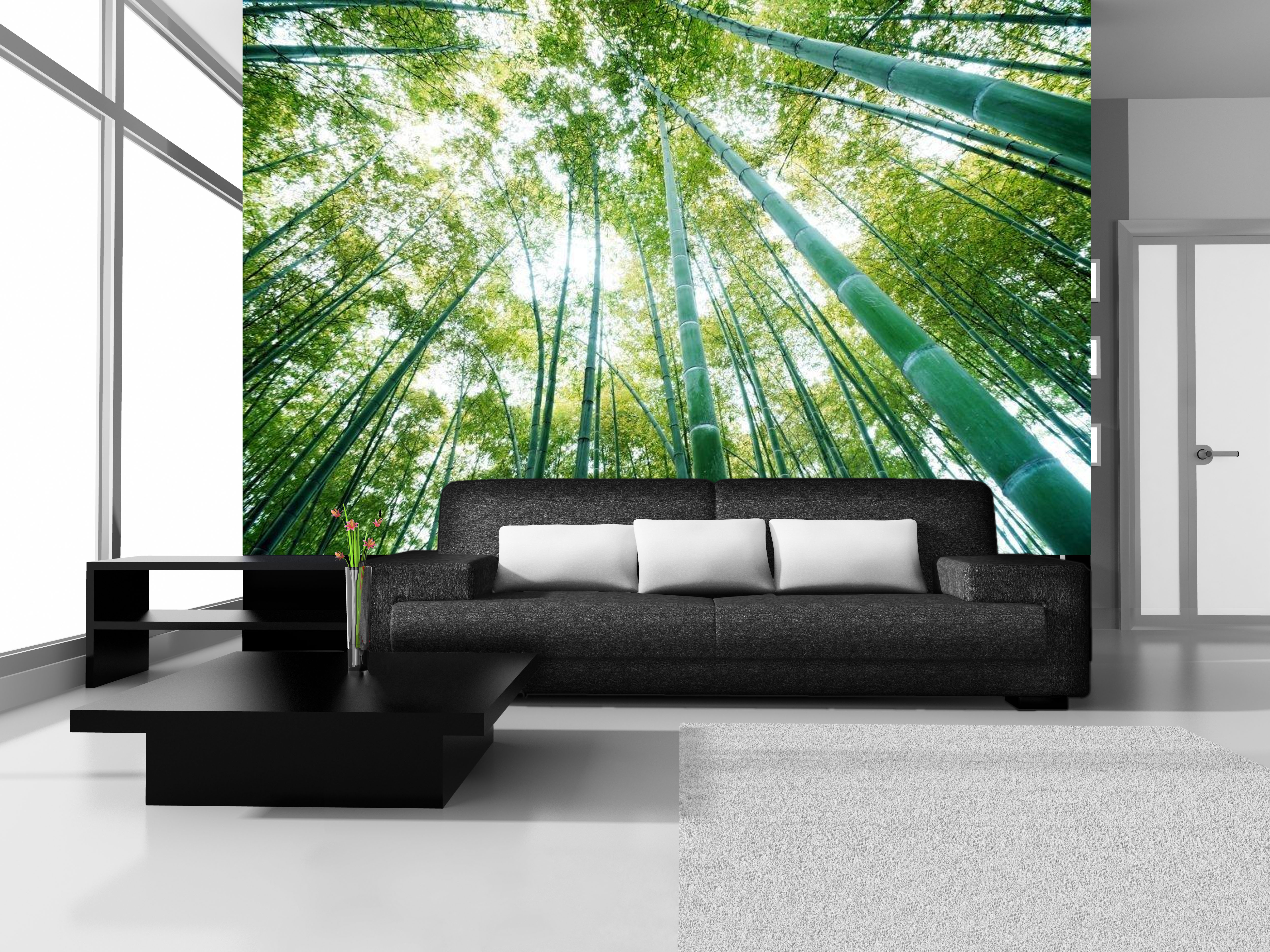 Wytapetuj każdą ścianę w małym pomieszczeniu.
Czasami przytłaczający wzór jest dobrą rzeczą. Pokrycie wszystkich ścian w małym pokoju przekształci przestrzeń w bujną dżunglę, co świetnie będzie współgrało z nowoczesnymi lekkimi meblami.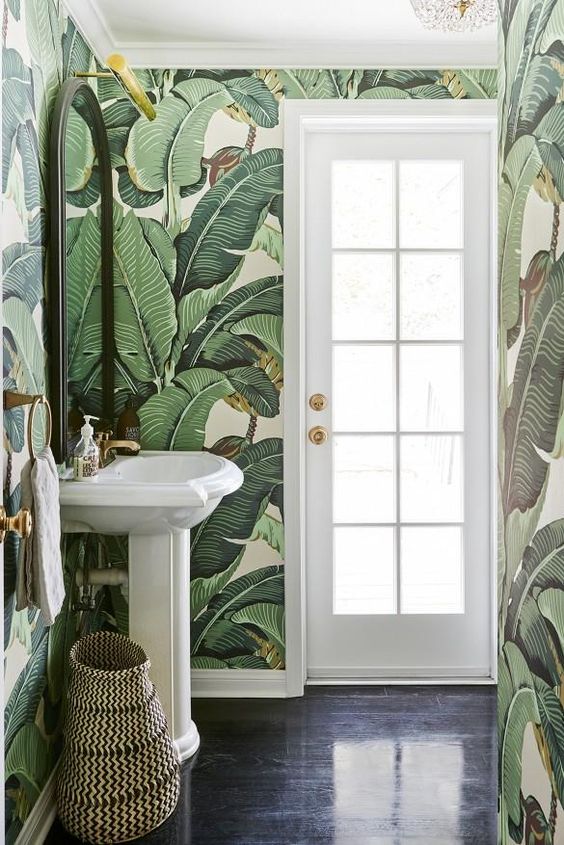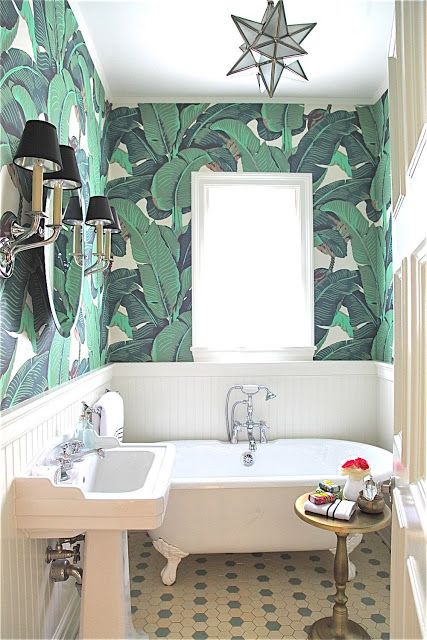 Zaakcentuj piękne drewno.
Afrykański, głęboki mahoniowy kolor z piękną strukturą jest trafnym połączeniem dla tropikalnych liści. W łazience wiklinowe kosze na kosmetyki będą dodawać uroku łącząc się idealnie przez strukturę.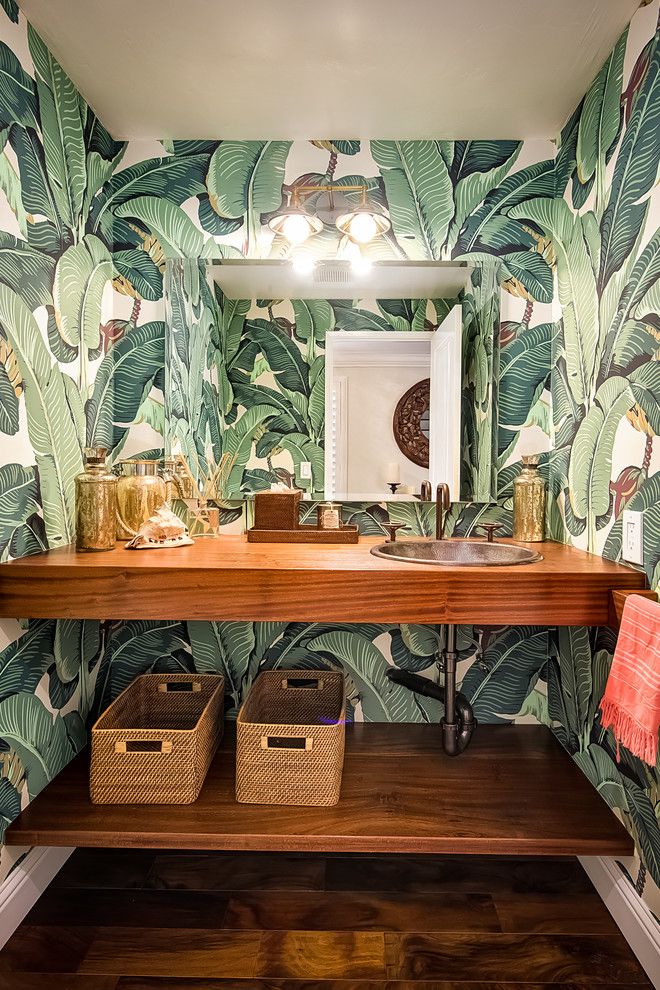 Podkręć główną ścianę
, na przykład w sypialni. Za pomocą tapety z tropikalnym wzorem odświeżysz pokój oraz nadasz mu lekkości i świeżości. Delikatny zielony kolor zmotywuje Cię do działania i wprowadzi w pozytywny nastrój. Możesz połączyć tapetę z pomieszczeniem za pomocą pościeli lub zasłon.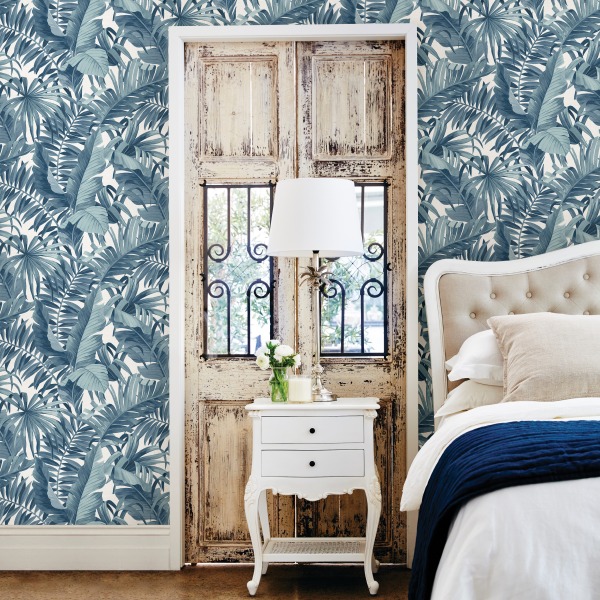 Zbuduj silny kontrast.
Ciemne i głębokie kolory w tapecie otoczone przez błyszczące jasne meble będą maksymalizować barwny wpływ tapety na pokój.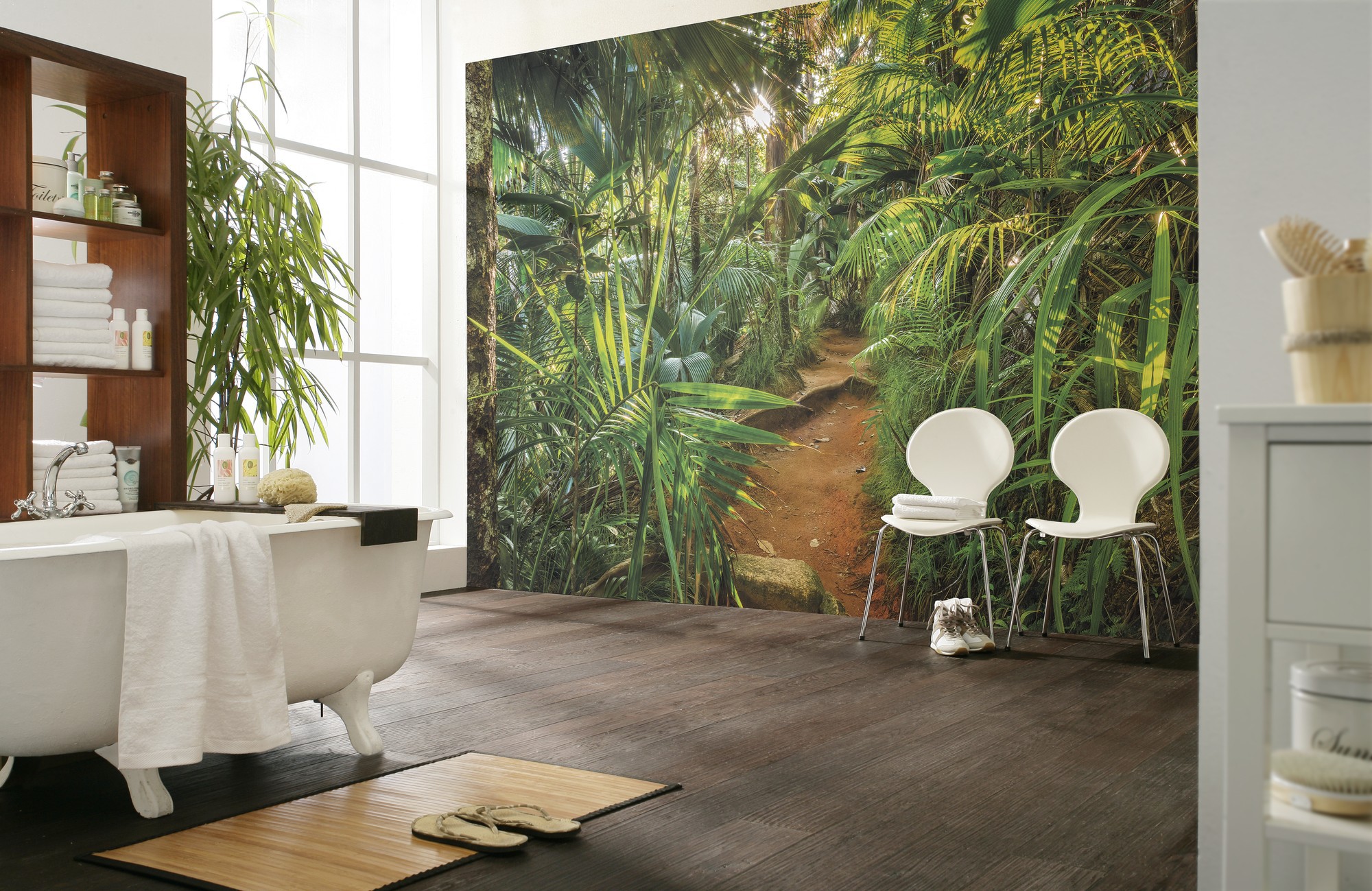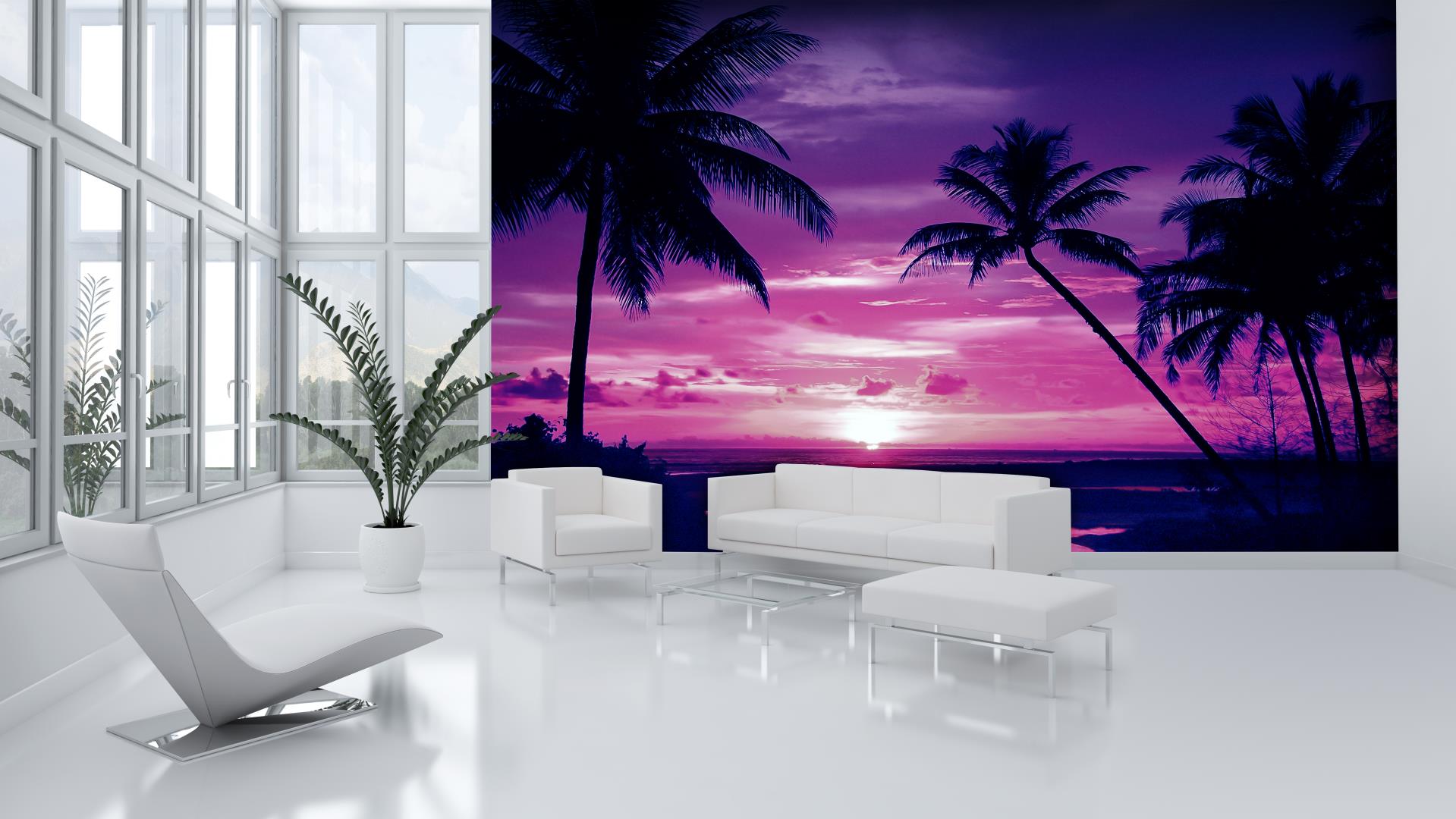 Zrób to na dużą skalę!
Jeśli zrobisz fototapetę na całą wysokość ściany, drzewa będą wydawać się praktycznie, jakby były w naturalnej wielkości.
Warto też pamiętać o kolorach, umiarkowana paleta daje bardziej
wyrafinowany i spokojniejszy wygląd.